Capital Growth Members Support
Hi there! If you're looking at this page it's very likely that you're visiting on behalf of a registered Capital Growth project – this is excellent news: this page is dedicated to you*.
We've teamed up with Capital Growth to provide free composting advice to groups and organisations that have successfully registered their project with the Capital Growth programme.
Alex and Edouard are looking forward to providing you with all the composting advice you need to get your heap smelling sweet. Whether you're unsure about which equipment you need or you have a particularly sticky problem that you just can't seem to find an answer for, we're here to help.
To kick things off, we've put together two leaflets for you to download for free. The first provides you with a basic introduction to composting to get you started and should address simple queries. The second leaflet is a bit more complex and provides a summary to the Environment Agency exemptions scheme that is a must-read for any group that is thinking of or is already making or using local compost or manure.
That covers the simple stuff. What we're keen on is the really interesting, unusual and complex stuff that needs a bit of thought and inspiration to deal with. Thanks to Capital Growth, here's the two ways that we can help: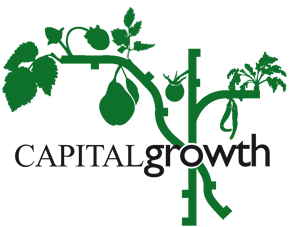 1. A free helpline accessible via email and on the phone managed by Alex and Edouard. Simply call us on 020 7324 4696 or email us at organics@lcrn.org.uk with your query. Please make sure you have your Capital Growth registered number to hand as it will be required to access the service.
2. An in-depth half-day visit to your site to have a closer look at your project and composting set-up. During the visit, we'll identify the needs of the project and its users, what internal and external factors might influence the set-up and what your ultimate goal is. We'll then provide you with a set of detailed recommendations to help you along the way. This service is available at the specially discounted rate of £50+VAT.
We look forward to hearing from you soon.
* If you're not registered with Capital Growth, don't worry – we won't send the Compost Police round… it just means that you won't have access to the free helpline and discounted site visit. You could, of course, apply to become a Capital Growth site and receive funding and support for your growing activities. To find out more, visit www.capitalgrowth.org/apply.